Walking through a liquor store like Liquor Barn or Total wine and more, it is obvious the vast number of unique bottles that line the shelves. While these bottles of various sizes, shapes and colors may seem unique, there is something many people do not realize about the liquor industry. It is dominated by a few parent companies that control most of those bottles you see on the shelves. Beyond that, the companies show no signs of decline and often will purchase a couple more brands each year.
While I admit to being a little bias against large corporations buying up many of the most popular spirit brands, and forming a worldwide spirit superpower company, it is not intrinsically a bad thing. Many smaller brands have been able to keep their small batch productions afloat due to being purchased by a parent company, but I just worry they will exchange volume for quality and then rely on the name to sell bottles. All that being said, if one of these companies provides the best value for a good quality spirit, I will gladly add it to the homebar.
NOTE: The list I have compiled below is a ranking combination based on the year's revenue, the "prestige" of the brands, and the diversity of products. The revenues for the companies are an estimate based off the last stated amount and the average percent growth of the company in the past 2-3 fiscal years (depending on data availability) and the rate of inflation. The revenue figures were then, if needed, converted to USD for consistency.
Campari Group
This first company is the oldest of the group and has grown out of a single flagship product, Campari. This held until the 1990s when they began to expand their market share by purchasing other bitter/amaro brands to secure their place in the market. Throughout the 2000s the company grew significantly by way of acquisition.
Revenue: 1.06 billion adjusted
Founded: 1860
Headquarters: Milan, Italy
Notable Brands: Aperol | Appleton | Cabo Wabo | Campari | Cynar | Espolon | Grand Marnier | SKYY | Ouzo | Wild Turkey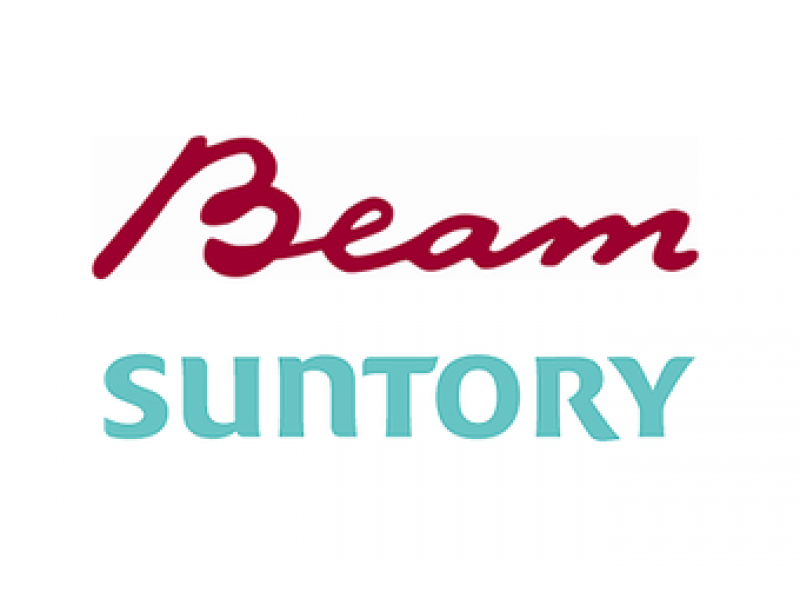 Beam Suntory
This next company's story, although "founded" in 2011, began well before the 21st or even 19th century. James Beam started selling whiskey in 1795 the company bounced around from parent company to parent company until it split and established Beam Inc. in 2011. Once it became a distinct company it began to expand its product line through acquisition. In 2014, it merged with Suntory to become what it is today.
Revenue: 2.73 billion adjusted
Founded: 2011
Headquarters: Chicago, IL
Notable Brands: Jim Beam | Maker's Mark | Old Grand-Dad | Basil Hayden's | Knob Creek | Old Overholt | Laphroaig | Ardmore | Canadian Club | Yamazaki | Sauza | Hornitos | Courvoisier | Gilbey's | Pinnacle | Cruzan | Sipsmith | DeKuyper | Midori | Calico Jack
Bacardi Limited
This is another one of the oldest spirit companies in the world and the largest privately held, family owned in the world. The company has been family owned for seven generations, ever since its origin. A common misconception about Bacardi is that it is Cuban, and while this was true, it currently is not. Bacardi was started in Cuba, but has since moved to Puerto Rico due to the political turbulence in Cuba.
Revenue: 5.55 billion adjusted
Founded: 1862
Headquarters: Hamilton, Bermuda
Notable Brands: Bacardi | Benedictine | Bombay Sapphire | Cazadores | Dewar's | DiSaronno Amaretto | Drambuie | Grey Goose | Martini & Rossi | Patron (planned purchase 2018)
Pernod Ricard
This French company began with the production of absinthe by one of the early Pernod family members distilling absinthe and other anise liqueurs in Switzerland. The Pernod family company eventually combine with their rivals the Ricard Family to form what we see today as Pernod Ricard. They then began to expand their product line by acquiring other large European brands. While not having the number of other companies do, they have high quality and high production brands, along with wines that created this 10+ billion-dollar business
Revenue: 10.28 billion adjusted
Founded: 1975
Headquarters: Paris, France
Notable Brands: Aberlour | Absolut | Beefeater | Chivas Regal | Glenlivet | Havana Club International | Jameson | Kahlua | Luksusowa | Malibu | Martell
Diageo
This company is easily the largest and most powerful in the liquor industry. It began just over 20 years ago and since then has made serious acquisitions and trades to build a company that is both diverse and successful. It began as a merger between Guinness and Grand Metropolitan, which prompted the shift from food products to spirits. From 2011 to today the company has been consistently been acquiring new spirit brands to grow the company.
Revenue: 25.94 Billion adjusted
Founded: 1997
Headquarters: London, UK
Notable Brands: Bulleit | Baileys | Ciroc | Crown Royal | Captain Morgan | Don Juilo | George Dickel | Johnnie Walker | Lagavulin | Meyer's | Gordon's | Smirnoff | Seagram's | Tanqueray | Ketel One | Popov | Pimm's | Zacapa