There isn't an immense number of tools and glassware essential in a home bar, but there are a couple items that I think you should have. Here are the Top 5 bar tools you need to get started making cocktails at home: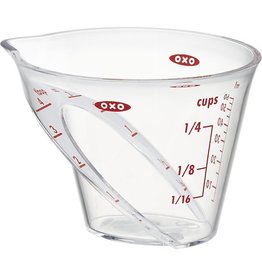 Jiggers
First and foremost, a set of jiggers or measuring device. My suggestion is an OXO mini measuring cup because you will only need one device for measuring out anywhere from .25 oz to 2 oz, in oz, ml, and tablespoons.
Shaker Tin
Next necessity is a shaker tin I prefer the Boston style shaker rather than a cobbler or three-piece shaker just because they are easier to separate when cold, easier to clean, and honestly just looks cooler.
Strainer
To pair with the Boston shaker I suggest a strainer unless you already have a cobbler which has a strainer already built-in. There are three kinds of strainers Hawthorne, julep, and fine strainer. I suggest just going with the Hawthorne strainer to start because it is more utilitarian.
Bar Spoon
Fourth I suggest a bar spoon for your stirred cocktail, measuring small amounts, and getting the last cherry from the bottom of the jar.
Muddler
Lastly, for your mojitos or anything with herbs you will need a muddler. This will help break up those herbs and release their oils into the cocktails.
Optional: Citrus Press
While not completely necessary I highly recommend it, a lever action juice press. There are many ways to get around this, specifically by hand squeezing the citrus against the shaker, but this tool makes it so incredibly easy to juice fresh citrus.
The best tip I can give for getting your first set of bar tools is to buy a kit on Amazon they are very affordable and give you everything you need in one convenient package. Below this article are some links to full tool kits to get you started.
It's really that simple there aren't that many tools that are necessary to start making Cocktails and you can use tools you already have in the kitchen to replace those that you haven't gotten around to purchasing yet. I have another article that outlines those bar tools that can be replaced for kitchen tools in a pinch.